Equipped with flexibility, Oilfield Fabrication Services can work in the most remote locations—international or domestic
Engineering Services. We work with engineering firms capabable of designing : drilling rigs, mini-refineries, pipelines, storage facilities and gas plants.(Note: All photos on this page are from a project near Veracruz, Mexico.)
Rigs, Components, Tubulars & Repairs. We can provide new, used or reconditioned drilling rigs, stainless and high-pressure piping, mud tanks, skids, trip tanks, rig refurbishment, land rigs and offshore rig repairs, and more. We pride ourselves in being procurement specialists.
Equipped with the flexibility, we can work,international or domestic, whether the customer's needs are drilling rigs or workover equipment, safety equipment, tubular, welding, electrical, instrumentation, and/or project management.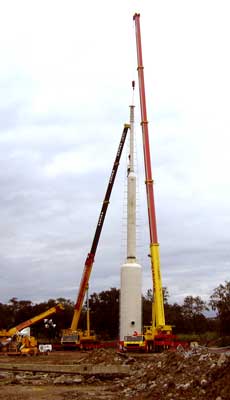 Our Services Include:
Staffing your project
Custom Fabrication
Welding
Compliance to API and ASME Standards
Assembly
Sandblasting and coating services at your location, depending on local laws and regulations
Packaging
Shipping: Exporting, Direct to Customer
We welcome the opportunity to furnish you with a competitive quotation.

Oil Field Fabrication Services, LLC
info@OilfieldFab.com
| email
281.443.2114 | phone
281.443.1489 | fax
oilfieldfabrication | skype